Pretty Ugly is the child of a specialist and a generalist. Individually each has won awards; as a couple they won the Book Award of the American Psychological Association for their last book, The World of the Newborn.

Daphne Maurer is an experimental psychologist who studies the development of vision. She is Distinguished University Professor in the Department of Psychology, Neuroscience and Behaviour at McMaster University in Canada, and she is a Fellow of the Royal Society of Canada.

Charles Maurer is a free-lance writer who specializes in science and technology. He reads academic literature in many areas, and he has professional skills in graphic design and commercial photography.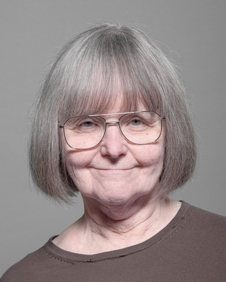 To be published in the fall of 2019 by Cambridge Scholars Publishing. In Canada the cost will be excessive but Canadians will be able to order a copy from the U.S. through Amazon.com.
---
Download the table of contents and first chapter (500 kB).
---
People are chemical machines yet we (and some other animals) develop a sense of beauty. Why and how did this evolve? How is beauty formed?

The Maurers answer these questions as scientists with deep knowledge of the arts. They interweave experimental sciences with the histories of art, architecture, music, dance, speech, literature, and food.

Although we perceive each of our senses to be dramatically different, the Maurers show them all to be similar under the hood—similar in how they function and in how they shape our aesthetic experience.

Pretty Ugly is unique and iconoclastic, but it is solid. The Maurers spent 30 years researching and writing it.

This book covers so many fields that everyone will be a lay reader in some chapters. For this reason, the Maurers do not assume readers have any special knowledge or expertise. They avoid jargon, equations and formulae, and begin every discussion at an introductory level.

However, introductory does not mean elementary. This is a broad knife that slices deep.


---
"One of the most enlightening books I have ever read."


— Timothy McGee, Professor Emeritus,
Dept. of Music, University of Toronto
---

Pretty Ugly would make an unusually effective textbook for a course on the psychology of either art or music. Pretty Ugly offers a uniquely broad framework that can be filled in to any depth with material from its endnotes. Supplementary readings can do more than merely add detail, they can also test the book's iconoclastic argument and thereby teach critical thinking. With suitable supplements this approach would be appropriate for any level of course from undergraduate to graduate. For a free examination copy contact orders@cambridgescholars.com.


---
Download the table of contents and first chapter (500 kB).
---